Over the years I have taken a lot of photographs. In a moment of madness, I have decided to put some on these pages here for no particular purpose other than to share them. Be prepared to suffer my holiday photos, and worse. Click one of the pictures below to see the rest of its group. (They are all fairly low resolution so you won't spend forever waiting for them to download.)
The Artists Open House events showcase the work of local artists, in private homes open during May and December, as part of the Brighton Festival. I was invited to display a few of my photographs... I have created a special page to show some the pictures I will have on display.
The Veteran Cars running London to Brighton in November 2007 had world wide support and seemed to be a lot of fun... at least for those on entry 123.
Pictures from the 2007 Wells Harbour Day event, held on the quay at Wells-next-the-Sea, Norfolk, UK.
The Burning of the clocks is a modern winter solstice celebration, and an opportunity for a bit of creative craftwork.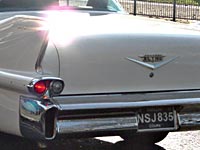 This set of pictures is a sort of "veteran plus not so veteran cars collection" acquired during the 2006 London to Brighton Veteran Car Run.
Some machines seem to have charisma. OK, it might be daft, but get close to one of these and see how you feel! I met this PBY-5A Catalina at the Shoreham airshow.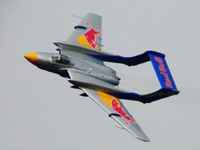 Shoreham Airport plays host to to the RAFA Airshow each year. These are the photos from my first-time visit (2006).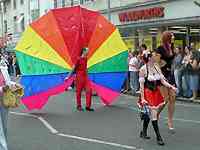 Brighton's annual (Gay) Pride Festival includes a colourful and slightly outrageous Carnival Parade.
An afternoon at Brighton's Kite Festival provided an interesting time and opportunity for some more picture taking.
A trip to Wells, in the Autumn, with the sunsets and showers. There's a bit of a watery theme in this set.
Brighton is, of course, the destination for the London to Brighton Veteran Car Run. Convenient for those who live in Brighton...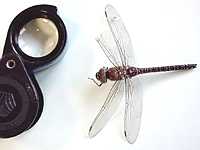 I have the good fortune to work where, at a certain time of year, I see a few squadrons of dragonflies outside the window...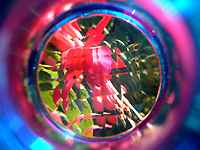 This group was the result of an idle moment, a children's toy and a bit of curiosity.
Some pictures taken on holiday in Norfolk. It didn't rain all the time, honestly!


All photographs in this gallery © Charles Wordingham